detalk show with cinna peyghamy


Modular synthesizer + instruments + ritual

22 September 2022 20h
Breitingerstrasse 25 8002 Zürich
Atelier totem

We spent 3 days with Cinna Peyghamy to learn modular synthetisor. Cinna who is a composer, instrumentalist of the tombak, built his own modular synthesizer machine and explores improvisational formats connecting the acoustic instrument to the digital spectrum. KIT was able to have a little insight as to how you begin creating your modular synthesizer. KIT was able to engage in jam sessions and performed together in a intimate concert setting.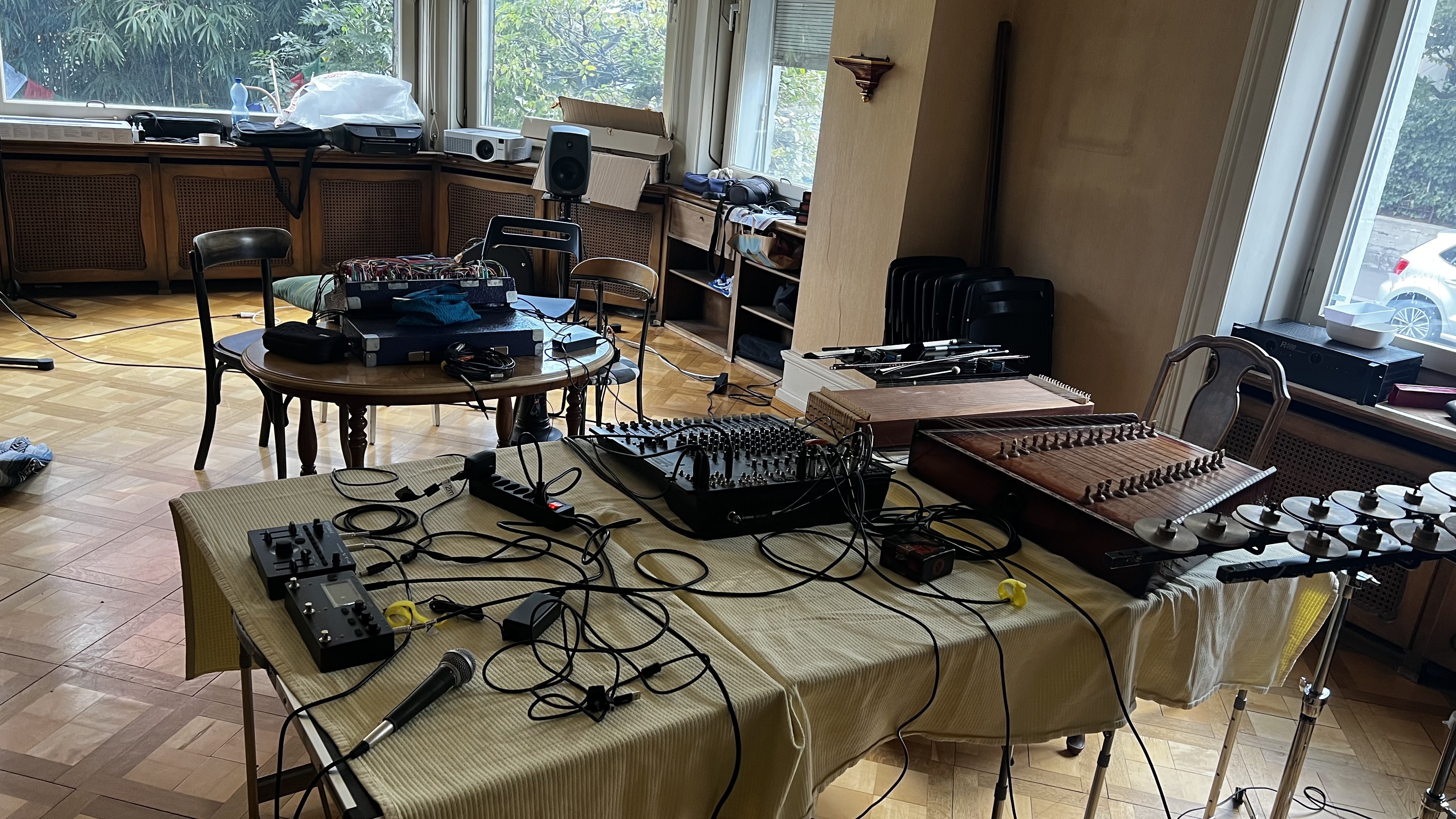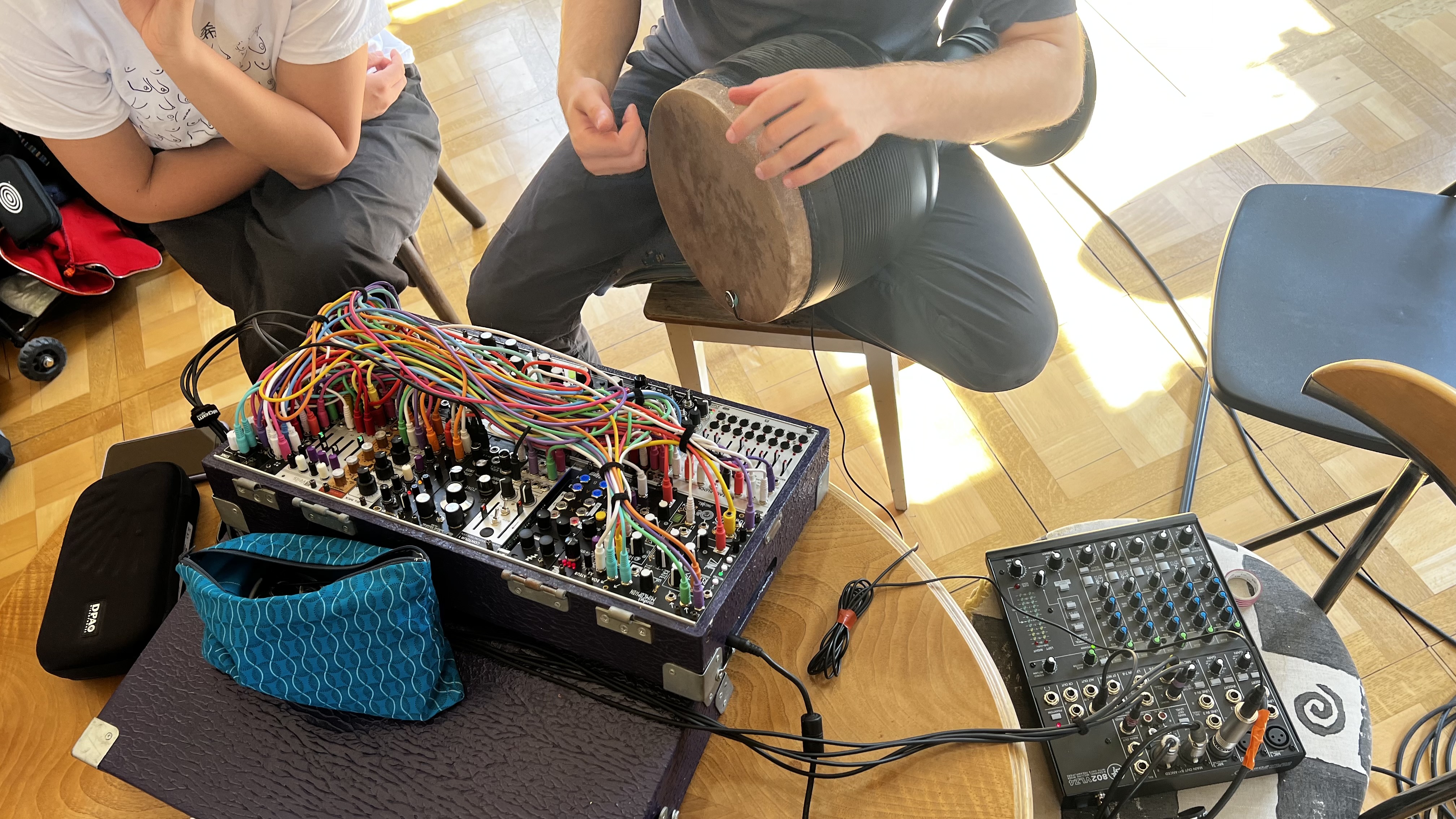 Cinna Peyghamy was born in Paris in 1995 of Iranian parents. He studied engineering sciences, musicology and computer music in Paris, Montreal and Saint-Etienne. In parallel to his musical activity under the name of Cikkun, he develops a practice as a sound artist. His work revolves around the nature of the instrument and its interactivity with the performer through an approach that develops in three stages: a time of construction of a new instrumental device -the birth-, a time of assimilation and development of a musical vocabulary -the learning- and finally a time of performance -the coming-of-age ritual-. By repeating this process, Cinna Peyghamy makes his artistic practice an initiatory rite that is constantly renewed.


presentation of the workshop :





2023
baleen_hk
corals_geneva

2022
cinna peyghamy
music festival bern
viviane wang
lara stanic
hamster and the dame
le grand plongeon tour

2021
sonic matter
kaspar könig
passagen
lukas huber
aio frei
maximilian witcher

2020
medusen
festival rümlingen
charles kwong
ko-operator
antoine chessex
simone keller

2019
florent caron darras
charles quevillon
numu
baleen
tilde

2018-2015
pinyin
the riot


---
---